Season? Yes, quite right, even spermatozoa seem to have a high season. This is a conclusion from a study published in May 2013 in the renowned American Journal of Obstetrics & Gynecology.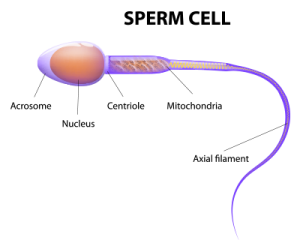 The study conducted in Israel under the aegis of Dr Eliahu Levitas analyzed the semen of 6455 men. The scientists wanted to know in which shape the sperms are with respect to their quantity and quality. Specifically they compared semen from different seasons of the year.
Their results: For sperms, high season is from winter to early spring – this is when spermatogenesis obviously works best. Semen donated during this time of the year had the highest concentration of spermatozoa and the spermatozoa also showed the highest motility.
This is in accord with the observation that usually more babies are born in autumn than during any other season of the year.
At the same time it also reflects the knowledge that heat generally has a negative impact on sperm health.
Quite different on the other hand is the situation for subfertile male: Their spermatozoa show peak performance during autumn.
To put these results into practice, healthy men planning for pregnancy can be advised to preferably choose the cold season to pursue their endeavor, whereas subfertile men can be recommended to get active when the leaves turn colourful.
Reference:
Eliahu Levitas, Eitan Lunenfeld, Noemi Weisz, Michael Friger, Iris Har-Vardi Seasonal variations of human sperm cells among 6455 semen samples: a plausible explanation of a seasonal birth pattern American Journal of Obstetrics & Gynecology; Volume 208, Issue 5 , Pages 406.e1-406.e6, May 2013